Regular price
Sale price
$43.00 USD
Unit price
per
Sale
Sold out
Elta MD UV Clear Broad-Spectrum SPF 46 Tinted Sunblock is a sunblock that contains ingredients that helps calm and protect sensitive skin types prone to discoloration and breakouts associated with acne and rosacea.
How It Works: Zinc Oxide a natural mineral compound, works as a sunscreen agent by reflecting and scattering UVA and UVB rays while Niacinamide (vitamin B3), Hyaluronic Acid and Vitamin E nourish the skin.
How To Use:
Apply after skincare prodcuts.
Very lightweight and silky, it may be worn with makeup or alone. Choose from tinted and untinted formulas for use every day.
This sun protection product falls into the Protect layer of the SkinHappy Pyramid.
*All sales are final. No returns. If you have questions, please email info@skinhappy.com.

View full details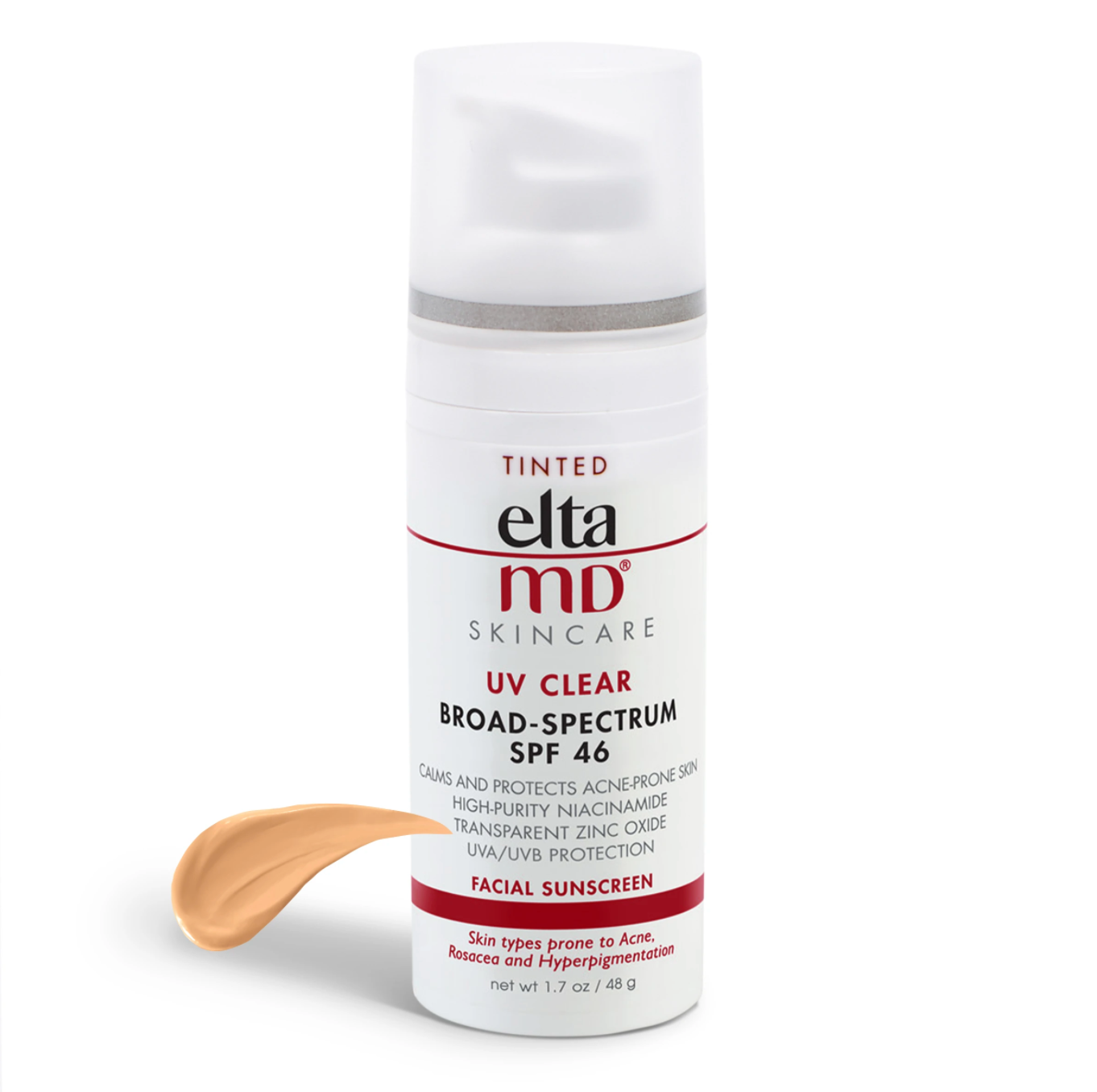 Protect, Renew, Repair: A complete skincare program includes all three levels.
Begin with PROTECTing your skin using broad-spectrum sun protection, and a retinoid, the foundation of good skincare. 
Use vitamin antioxidants and alpha hydroxyl acids to REPAIR your skin.  Top off with products that RENEW your skin, growth factors, peptides and anti-oxidants.