Regular price
Sale price
$91.00 USD
Unit price
per
Sale
Sold out
Rapid Growth Serum is used to help restore hair volume, to prevent hair loss, slow thinning, and stimulate new hair growth. Clinically proven to reduce the production of DHT.
How It Works: This product contains HRS-10, a bio-mimetic peptide combined with red clover extract, rich in Biochanin A, to block the production of DHT. DHT is an androgen; androgens are involved in shrinking the hair follicle as well as dramatically shortening the time a hair stays in the follicle, causing the hair to miniaturize and fall out faster.
Inside Information: Rapid Growth Serum is often combined with the Hair Loss Solution Rx for Men or Women at night, to give it added power. For those wanting even more help, these products can be used in conjunction with the SH Replenish Shampoo and Conditioner.
How to Use: Use once a day. Do not use it on your face. If you see a sudden increase in unwanted hair on the face, discontinue use.
*All sales are final. No returns. If you have questions, please email info@skinhappy.com.

View full details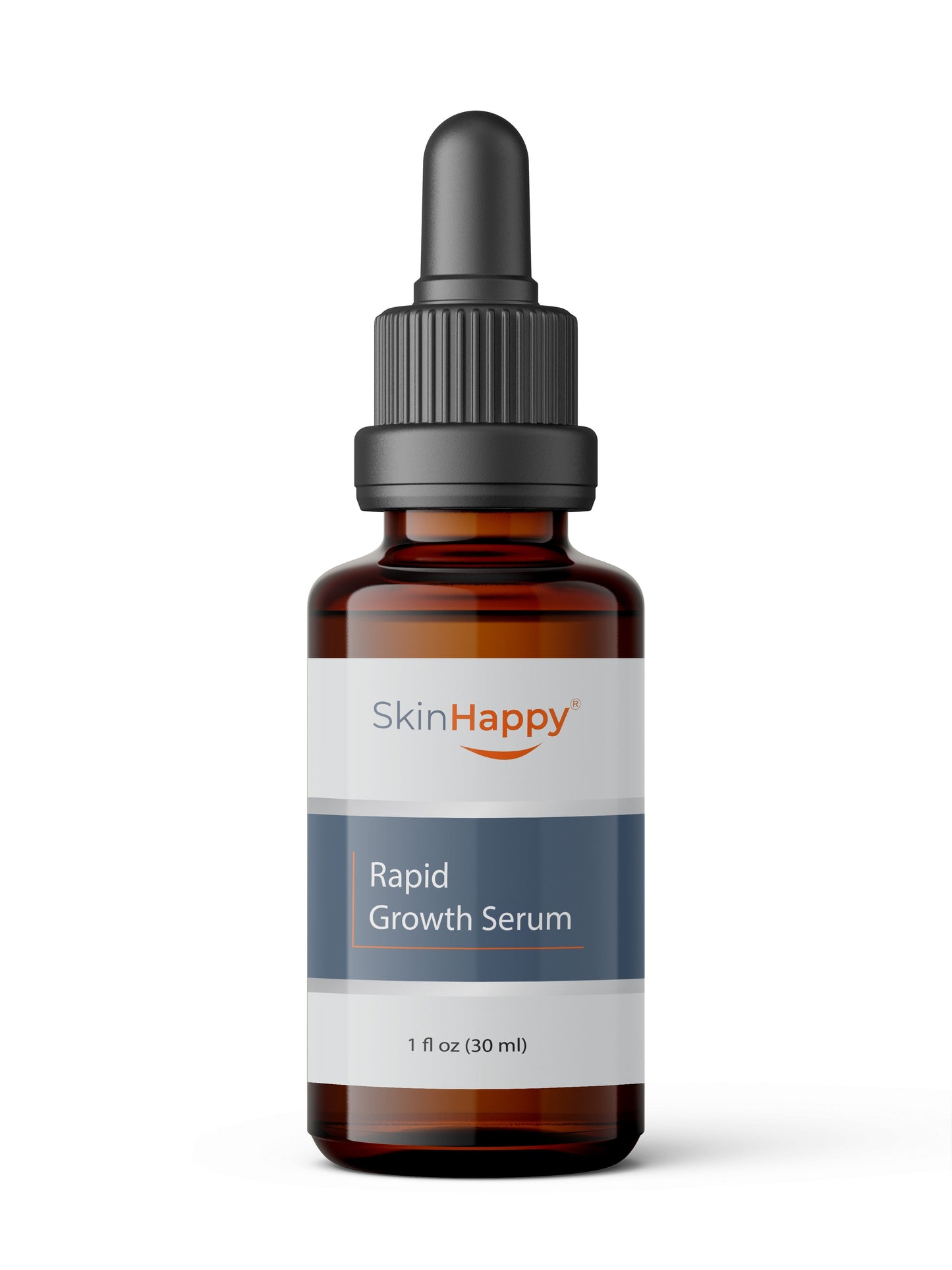 Protect, Renew, Repair: A complete skincare program includes all three levels.
Begin with PROTECTing your skin using broad-spectrum sun protection, and a retinoid, the foundation of good skincare. 
Use vitamin antioxidants and alpha hydroxyl acids to REPAIR your skin.  Top off with products that RENEW your skin, growth factors, peptides and anti-oxidants.