Regular price
Sale price
$45.00 USD
Unit price
per
Sale
Sold out
These convenient pads facilitate exfoliation and oil control. Use this handy single use pads presoaked with a blend of alpha and beta hydroxy acids to help reduce blackheads, pore size, breakouts, dead sun-damaged, and discolored skin on surface.
How It Works: The powerful formula, containing a Glycolic / Salicylic Acid combo, will resurface, clarify, tighten, and firm the skin.
How To Use: Simply wipe the area using circular motions and whisk away dead skin cells, preventing them from clogging your pores. Sse to cleanse face once a day
This treatment falls into the RENEW, REPAIR and PROTECT layers of the SkinHappy Pyramid.
*All Sales are final. RX Products can't be returned. If you have questions, please email info@skinhappy.com
View full details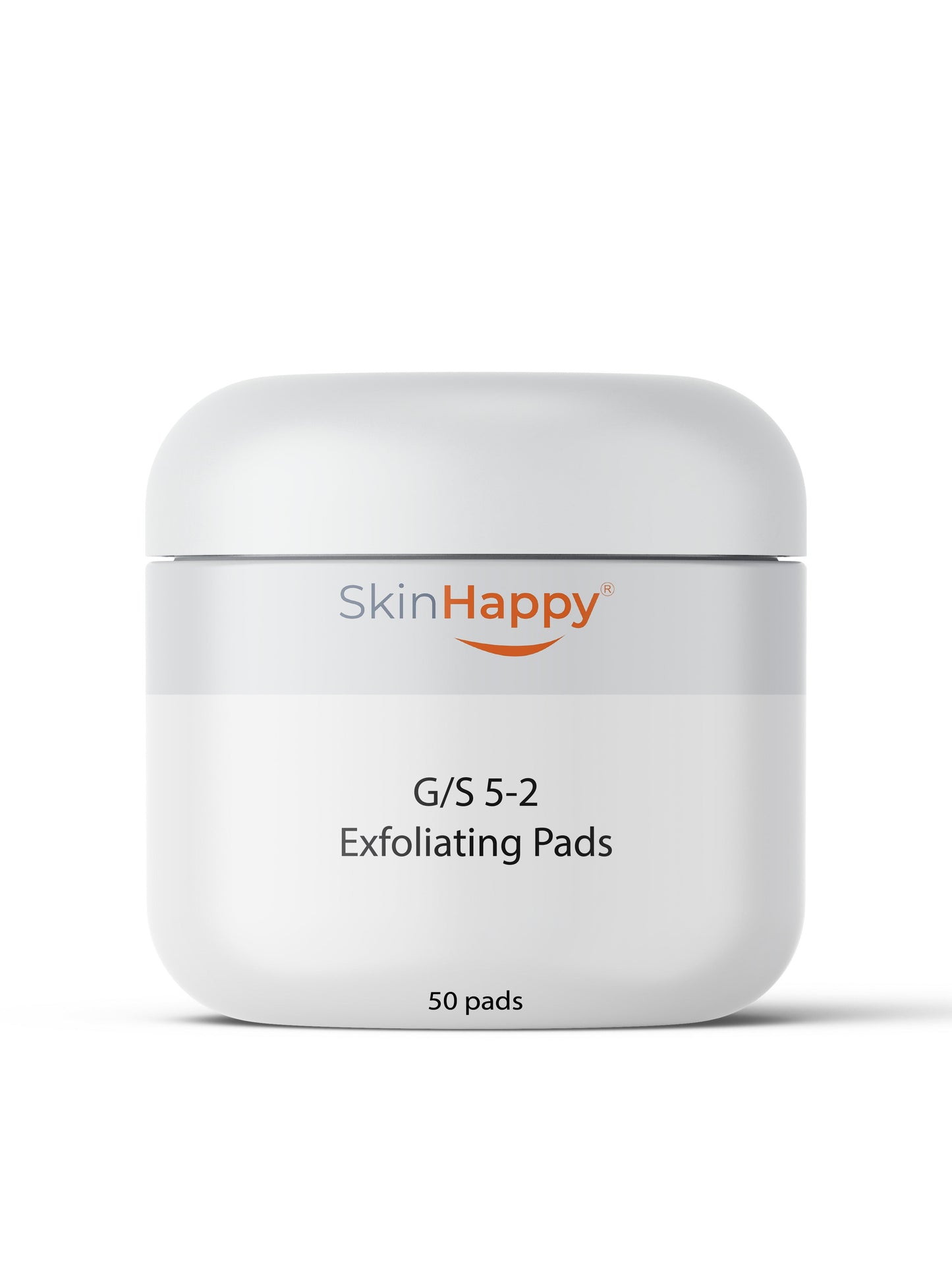 Protect, Renew, Repair: A complete skincare program includes all three levels.
Begin with PROTECTing your skin using broad-spectrum sun protection, and a retinoid, the foundation of good skincare. 
Use vitamin antioxidants and alpha hydroxyl acids to REPAIR your skin.  Top off with products that RENEW your skin, growth factors, peptides and anti-oxidants.