Regular price
Sale price
$45.00 USD
Unit price
per
Sale
Sold out
Rich in natural moisturizing, skin soothing and antioxidant ingredients, this helpful and refreshing wash effectively tackles the difficult task of managing problematic skin. It successfully helps the body achieve & maintain clear skin, while reducing age spots and wrinkles.

BENEFITS
• Provides deep comprehensive cleansing
• Effectively works on problematic skin
• Helps reduce excess oil
• Helps moisturize and soften the skin
• Helps reduce wrinkles and fine lines
• Provides antioxidant benefits

HOW IT WORKS
Glycolic acid is the smallest alpha-hydroxy acid with an excellent ability to penetrate skin pores. This makes it the perfect ingredient to remove excess oil, a common culprit for problematic skin.
With a safe concentration of 10%, glycolic acid's exfoliating action helps remove dead cells from the epidermal layer without irritation or damage. It also helps the body to naturally produce new cells to help rebuild a smoother and younger-looking complexion.
Removal of excess oil and dead skin cells provides a noticeable improvement of the skin's tone and texture, adding a rejuvenated look to your appearance.
Natural ingredients glycerin, rosehip seed oil and seaweed extract provide additional moisture, antioxidant and skin-soothing benefits.
Every wash provides a refreshing and satisfying clean. This provides the best preparation for any additional products you may apply during your daily skin care regimen or during prep for in-office treatments.
*All sales are final. No returns. If you have questions, please email info@skinhappy.com.

View full details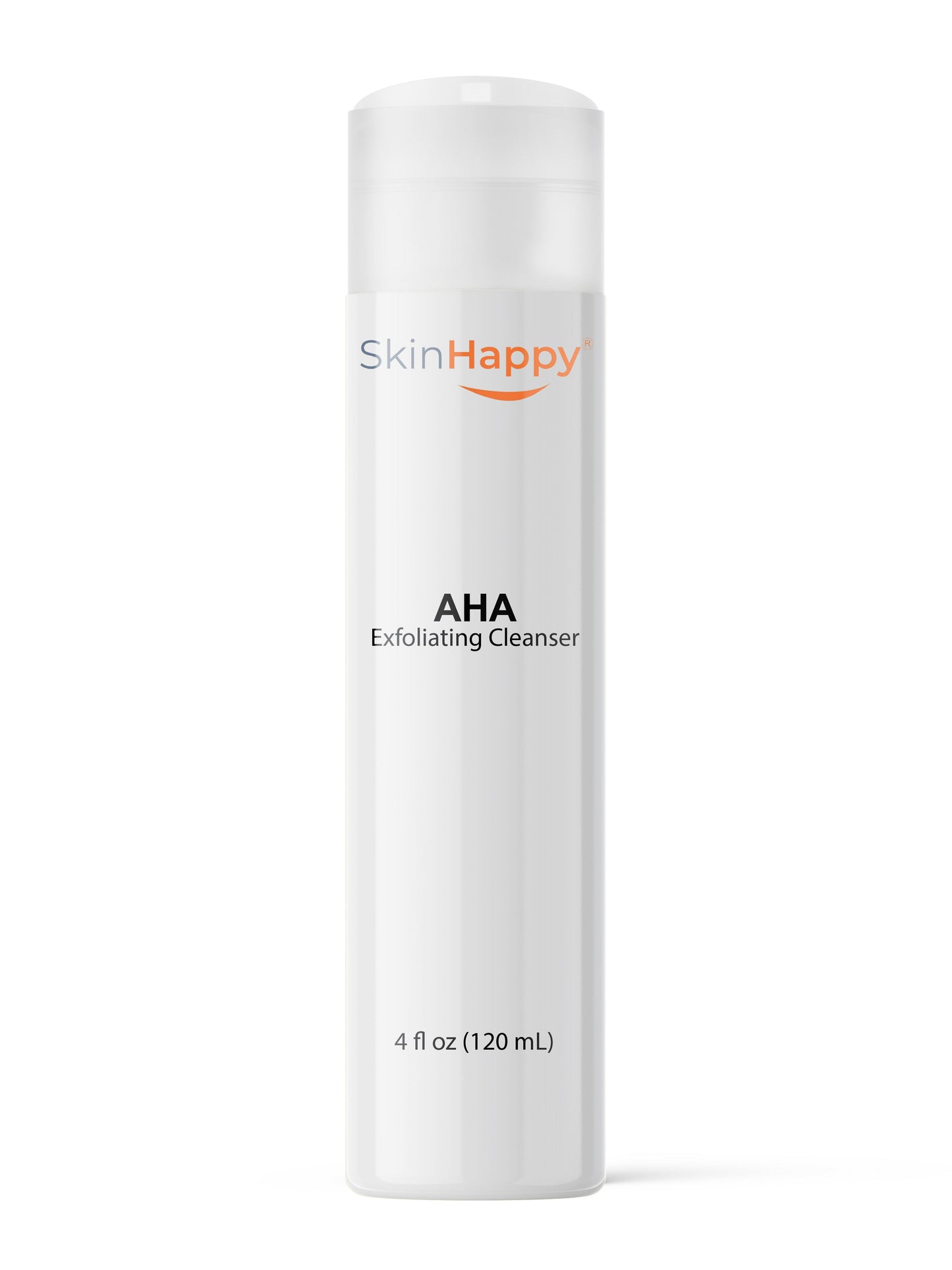 Protect, Renew, Repair: A complete skincare program includes all three levels.
Begin with PROTECTing your skin using broad-spectrum sun protection, and a retinoid, the foundation of good skincare. 
Use vitamin antioxidants and alpha hydroxyl acids to REPAIR your skin.  Top off with products that RENEW your skin, growth factors, peptides and anti-oxidants.