Regular price
Sale price
$49.00 USD
Unit price
per
Sale
Sold out
10% Zinc Oxide for blocking UVA&B, plus vitamins A, B, C, D, and E for skin health.
Use every morning and reapply. Safe for all skin types. Hypoallergenic. Vegan and not tested on animals.
Active ingredients: Retinyl Palmitate, Niacinamide, Sodium Ascorbyl Phosphate, Cholecalciferol, Tocopherol Acetate, Zinc Oxide (10%, invisible).
Inactive ingredients: Proprietary blend of emulsifiers, emollient, and a low irritant preservative to assure quality. 
View full details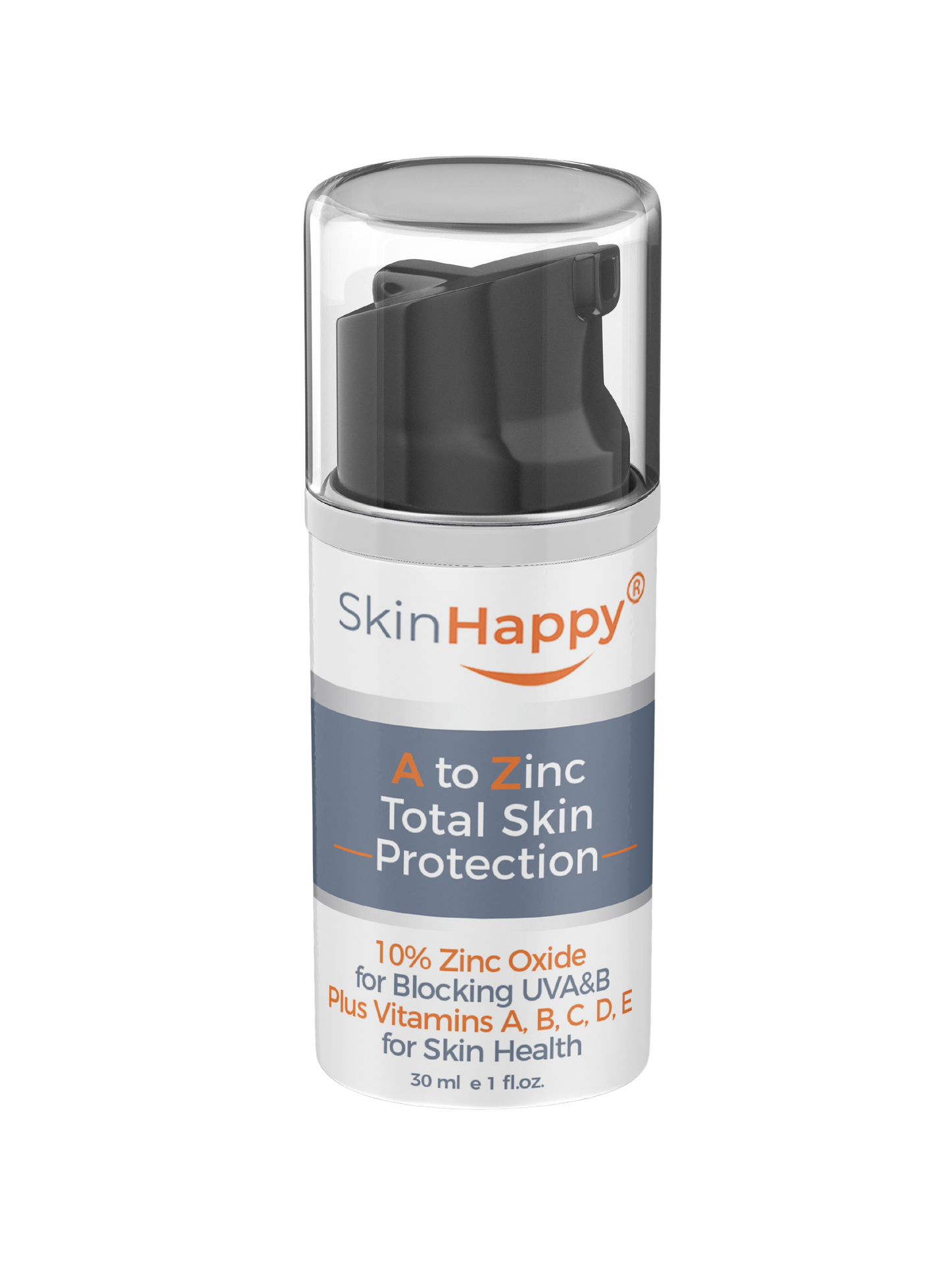 Protect, Renew, Repair: A complete skincare program includes all three levels.
Begin with PROTECTing your skin using broad-spectrum sun protection, and a retinoid, the foundation of good skincare. 
Use vitamin antioxidants and alpha hydroxyl acids to REPAIR your skin.  Top off with products that RENEW your skin, growth factors, peptides and anti-oxidants.