Regular price
Sale price
$65.00 USD
Unit price
per
Sale
Sold out
Acne Triple Wash is used for acne, rosacea, and seborrheic dermatitis of the face.
Acne Triple Wash can also be used for general skin health to maintain a healthy skin biome, and enhance follow-on product absorption. A hallmark of many customized skincare programs, Triple Acne Wash is a favorite signature SkinHappy product.
How It Works: Acne Triple Wash is comprised of Salicylic Acid, to remove dead or clogged surface skin, and the powerful prescription anti-inflammatory/anti-microbial duo Sodium Sulfacetamide and Precipitated Sulfur.
How To Use: This cleanser is used once or twice a day.
*All sales are final. No returns. If you have questions, please email info@skinhappy.com.

View full details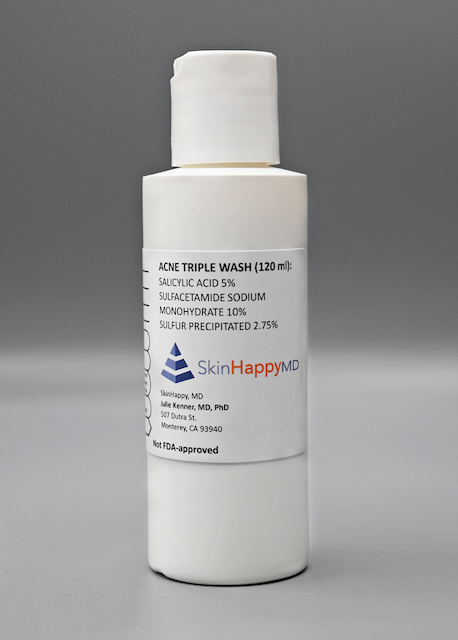 Protect, Renew, Repair: A complete skincare program includes all three levels.
Begin with PROTECTing your skin using broad-spectrum sun protection, and a retinoid, the foundation of good skincare. 
Use vitamin antioxidants and alpha hydroxyl acids to REPAIR your skin.  Top off with products that RENEW your skin, growth factors, peptides and anti-oxidants.